Olivette J. John
Scholarship Fund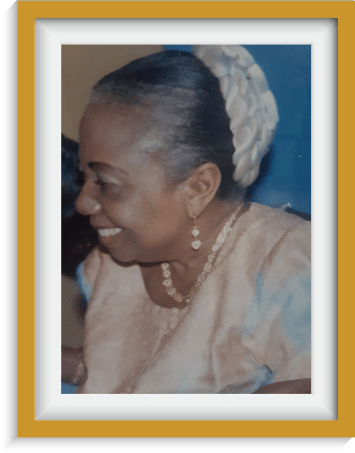 Mrs. Olivette Joya John -nee HEDD- (13th July 1945 - 9th August 2019) was born and spent the first half of her life in her native Freetown, Sierra Leone and last half in Lome, Togo where she passed. While in her adult life she enjoyed very many pleasures and successes, she also faced her share of obstacles.
Notwithstanding, she continued to live her life to the fullest in service of others, including adopting 6 girls in 2 countries, opening-up her home to so many in need, constantly encouraging, counseling and developing others, and often described by many she encountered as "the most authentic, caring, selfless, and strong spirited person" they know. She was married for 48 years to Theophilus O. S. John with whom she had 2 biological children.
This scholarship program honors and promotes her commitment to education, women empowerment, and perseverance by seeking to advance the growth and developmental opportunities for female Sierra Leone citizens, through merit-based competitive financial scholarship awards to first year tertiary students attending select national institutions, and in other ways.